Caroline Wheels of Time Museum
The Wheels of Time Museum is a wonderful collection of historic buildings from the Caroline area. It is located just east of the Village of Caroline on Highway 54. It will be open to visitors on Saturdays and Sundays from noon to 5 pm. from the end of June to early September. Its well-tended gardens, historic buildings, and engaging exhibits will capture your imagination.
The main building is the old Caroline elementary school from the 1950s, which holds a permanent exhibit with memorabilia consistent with the area's history.
The John Trunell House and Anderson Brothers' fur trade cabin are examples of pioneer log buildings common on early farms. Other buildings include the Village Office and Fire Hall and the Big Bend one-room schoolhouse and teacherage. The jail cell and the immaculate 1958 fire truck are popular attractions.
The Museum recently added the historic Chedderville All Hallows Church to the site. The 70-year-old church was moved from its original location in the Dovercourt area.

This summer, the Caroline farmer's Market will again offer foods and crafts on Fridays at the old Caroline Campground (next to the Museum). The market will run every Friday from 11 am. To 2 pm. From May 14th to September 10th.
Caroline Community Garden
The Caroline Community Garden, with its attractive sculptural entrance, is located at 5012-50th Avenue next to the Village Administration Office.
Involvement in a garden provides an opportunity for individuals to be active, grow fresh, healthy food, improve gardening skills, and provide an opportunity for socializing with others.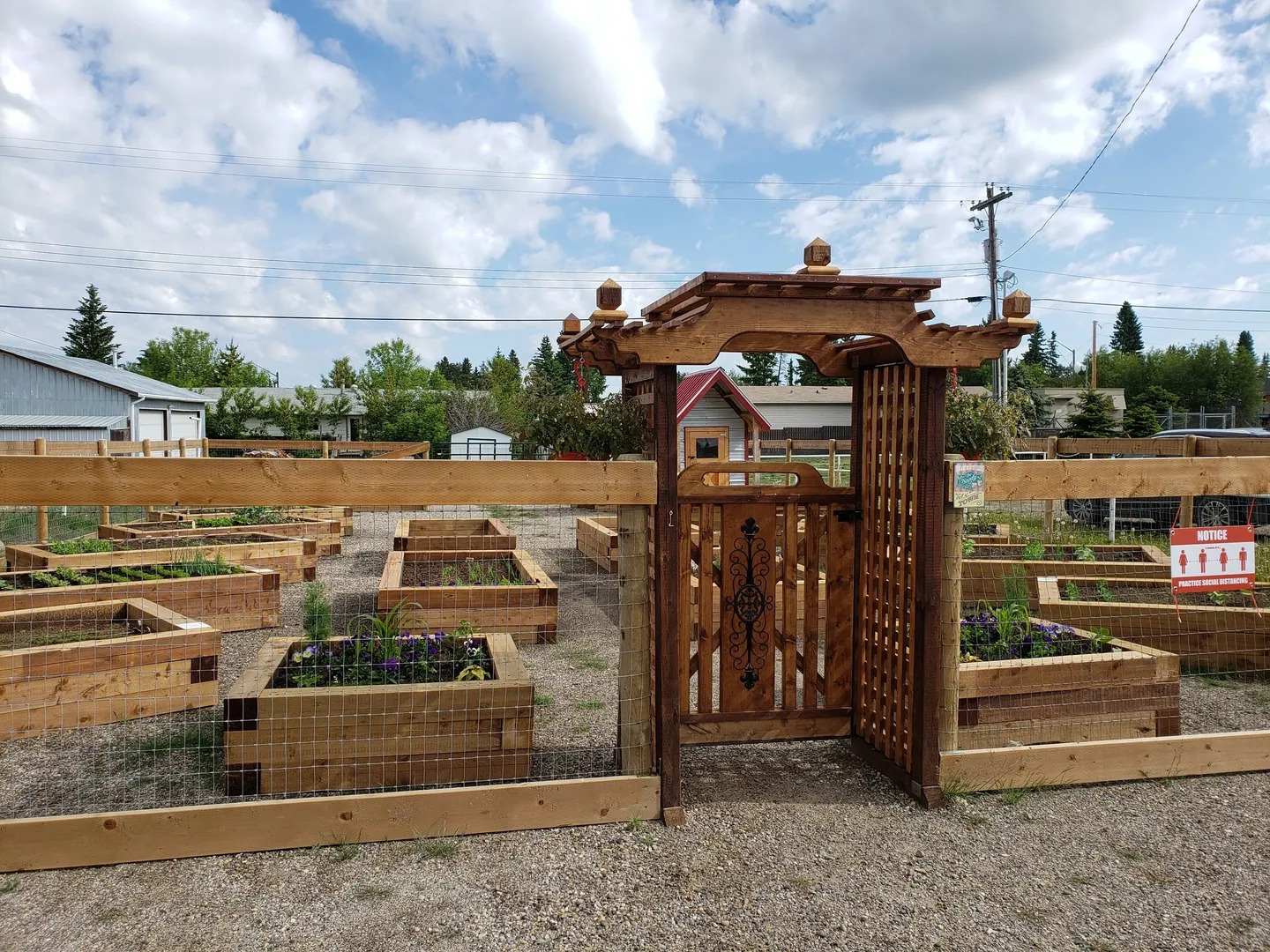 The Caroline Community HUB opened in 2014. It is home to the Caroline and District Chamber of Commerce, the Caroline Preschool, Caroline Dance West, a fitness studio, medical clinic, dentist office, and a meeting room. The 13,00 square foot building is attached to the Kurt Browning Arena with its ice rink, curling rink, and community hall.
The HUB has enhanced Caroline's services and community spirit…it is the true hub of the community.
Mural Project of General Store
Community members and local artists came together to address the appearance of a disused gas station owned by the Village. The result was an attractive mural of a General Store on the Cowboy Trail, completed in 2021. The community also has plans to enhance the area with benches, landscaping, and pop-up kiosks. The Village sees this project as a catalyst and mini-hub along a revitalized Main Street.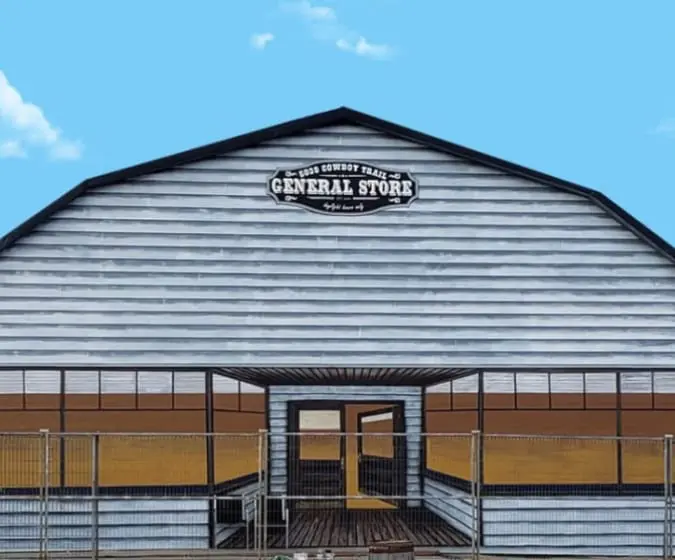 Bighorn Stampede and Parade
Every May long weekend, Caroline hosts the Bighorn Stampede and Parade. The Stampede starts on Friday and continues to Sunday night. The weekend includes rodeo, a pancake breakfast on Main Street, a Christian Cowboy Church on Sunday morning and beer gardens every night. The exciting Parade continues along Caroline Main Street on Saturday morning.
The annual event continued for 86 years but was cancelled in 2021 due to the Covid 19 pandemic. It will again take place in 2022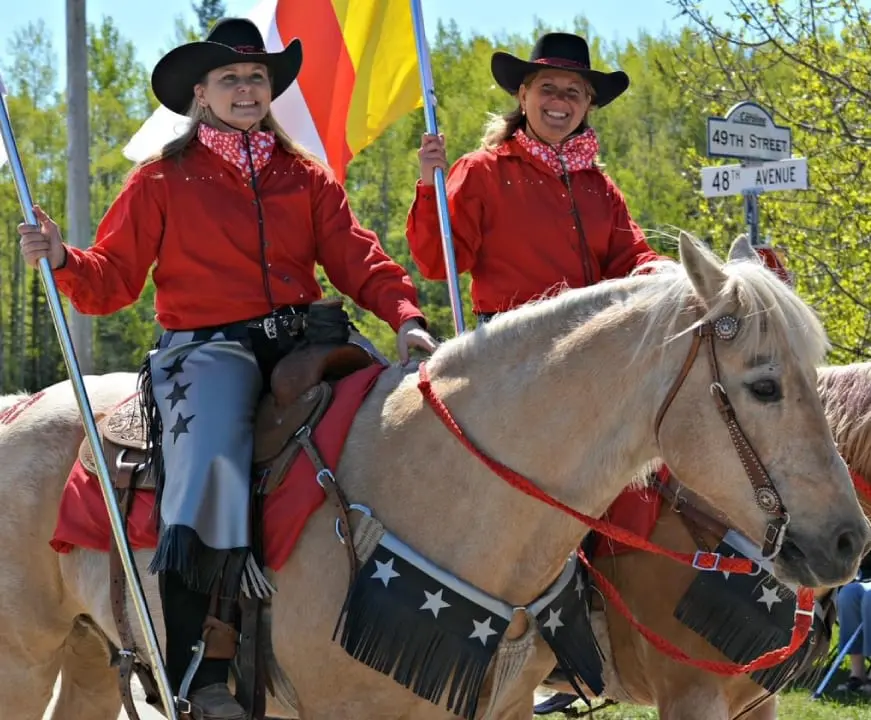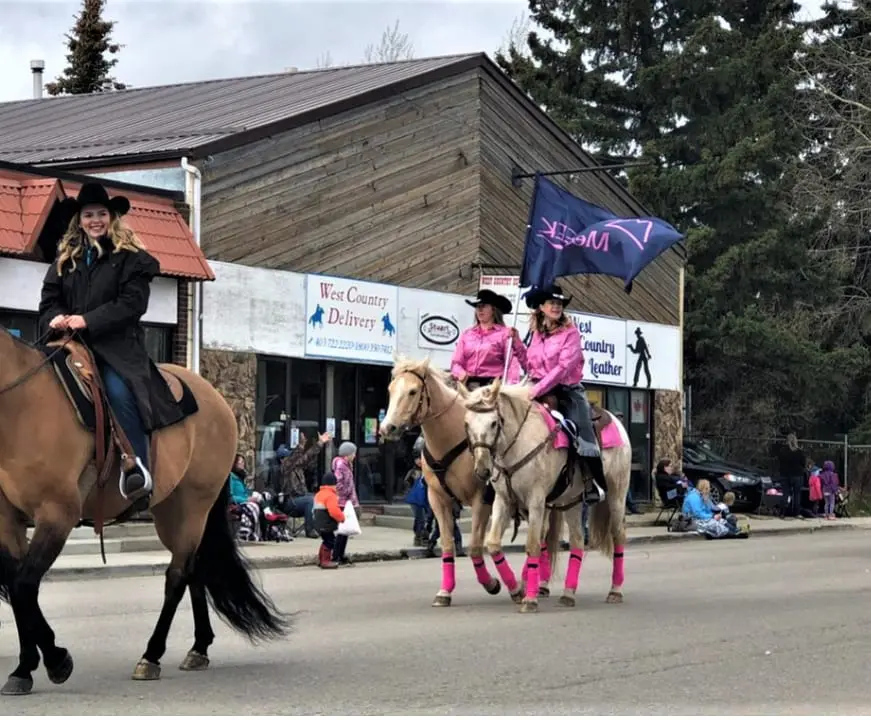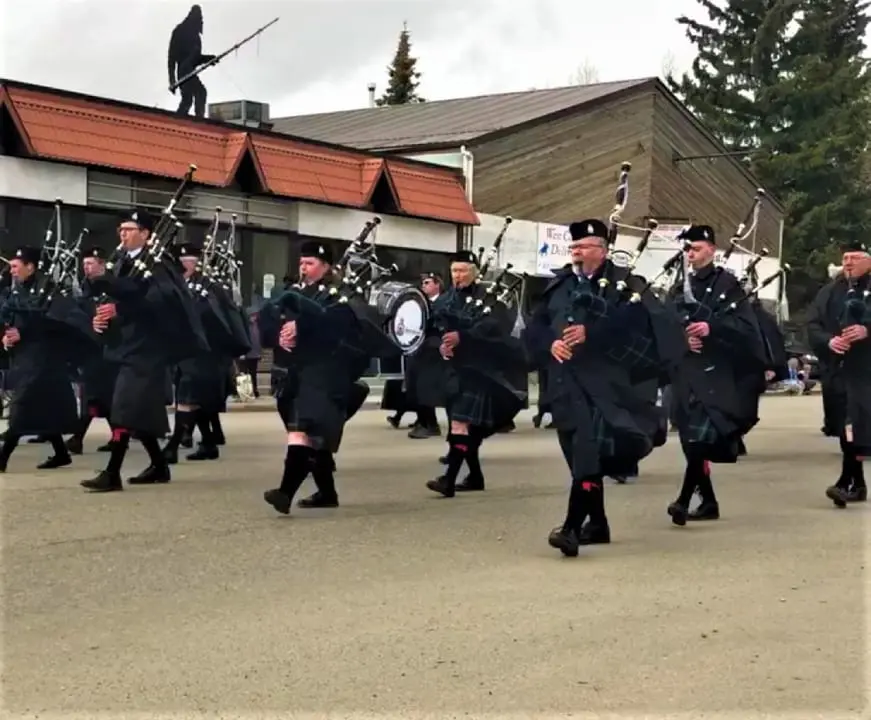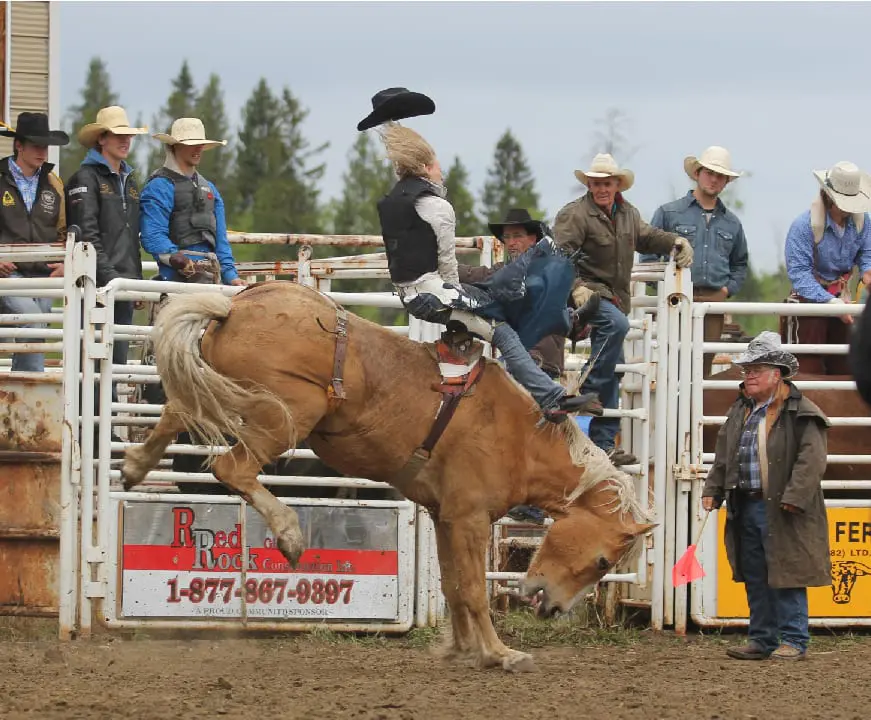 Rodeo pictures by DreamsAlive Imagery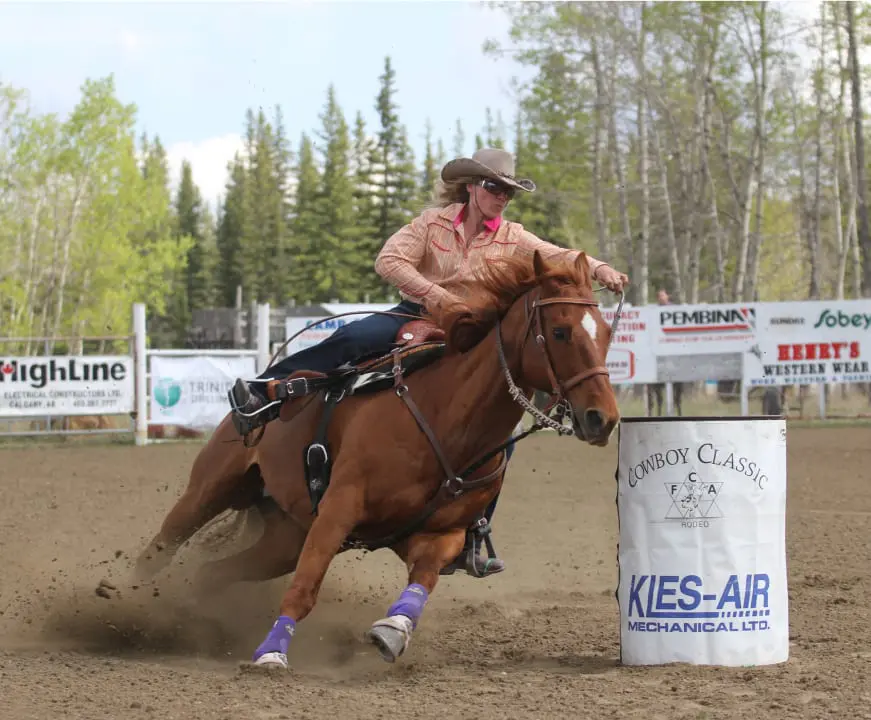 Rodeo pictures by DreamsAlive Imagery